It was a busy weekend at the movies, with the hotly anticipated release of both "Barbie" and "Oppenheimer" combining to bring in $235 million dollars at the domestic box office.
While the two films couldn't be more different — one a hard-boiled drama about nuclear war, the other a pink-themed fantasy based on a toy doll — they've been intimately connected since it was announced that both "Barbie" and "Oppenheimer" would premiere July 21st.
For weeks now, the blogs and social media have been abuzz with movie fans delighting in the prospect of a "Barbieheimer" double-feature — debating the proper order of the watch the films and speculating on box office figures and Rotten Tomatoes scores. It doesn't hurt that the pictures come from two of the most exciting directors working in Hollywood, Greta Gerwig ("Barbie") and Christopher Nolan ("Oppenheimer").
BetAlabama.com - your home for Alabama sports betting decided to track the popularity of each film across the various U.S. states, hoping to determine which one each territory was most excited for.
Barbie vs. Oppenheimer Search Volume in Alabama
Using Google Trends we calculated the relative search volume for the queries "Barbie movie" and "Oppenheimer movie" in each state. After completing the trends between July 1st, 2023 and July 17th, 2023, we determined the film audiences in each state were more interested in seeing.
Barbie is the Favorite
Even before "Barbie" made $155 million opening weekend, did anyone really think that "Oppenheimer" was going to be the more anticipated film? In all the states surveyed, including Alabama, the best-selling doll of all time easily garnered the most search engine interest.
As with pretty-much all blockbusters these days, "Barbie" was born of pre-existing intellectual property. While some movies based on IP can feel more like a commercial than a distinct feature film, "Barbie" is being celebrated amongst critics and audiences for subverting this expectation.
In the movie, the titular Barbie must escape her idyllic life in "Barbie Land" and travel to the real world. Once there, she's faced with the commonly cited gripes of the Barbie brand — namely, unrealistic beauty standards and a naive view of feminism. In a way, "Barbie" is a meta-commentary on the whole idea of IP-inspired filmmaking,
"Oppenheimer" director Christopher Nolan is no stranger to adapting intellectual property. His "Dark Knight" trilogy of Batman films is amongst the most successful movies of the past twenty years. However, for his part, Nolan has used this clout to now make highly original, big-budget fare like "Inception" and "Dunkirk."
Fans of Gerwig are surely hoping the success of "Barbie" will increase the likelihood that she'll be able to create her own wholly original films on the same scale.
Stay with BetAlabama.com for more stories like this and updates on all the best Alabama sportsbook promos that are expected to launch in the state once they are legalized.
Author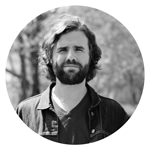 Jeff Parker is an entertainment writer for BetAlabama.com. A writer for film, television and the internet, Jeff is a life long movie buff, with a Masters Degree in Popular Culture. He lives in Halifax, Nova Scotia, where he works full time as documentary filmmaker and producer.