Here's the good news: according to the American Society for the Prevention of Cruelty to Animals (ASPCA), two million dogs are adopted from U.S. shelters each year. The bad news? There's over three million admitted into the shelter system annually. While some of those are strays who get returned to their owners, we'd rather not think about what happens to the rest.
Despite this, Americans clearly love their dogs. Overall, it's estimated that across the country 69 million households are caring for 78 million dogs as pets.
And for those looking to add a furry friend to the family, here at BetAlabama.com we thought we'd pause on Alabama sports betting updates and see how the state ranks amongst the best places in the U.S. to adopt a dog. To come up with our list below, we first used RescueMe.org to locate all the adoption agencies in the United States, then ranked the states according to how many dog rescues they had per square mile.
States with Most Dog Rescues per Square Mile
So where does Alabama rate out amongst the best states in America to adopt a dog? Below are some stats
Alabama Residents Love to Adopt Dogs
By these metrics, Alabama is the 20th best state for dog adoption, with 275 total dog rescues across the state.
In October of last year, Alabama welcomed another dog rescue organization to the state — this one, the largest no-kill shelter in the United States. Big Dog Ranch Rescue began operating in Florida in 2008, but recently opened a second location in Shorter, Alabama. The site was previously used to house greyhounds for the nearby Victoryland Casino before their dog racing track closed over a decade ago.
The new rescue will welcome abandoned dogs from Alabama, Georgia, Kentucky, Louisiana, Mississippi, South Carolina, Tennessee and Texas. With the additional facilities, Big Dog Ranch Rescue is hopes it can save over 10,000 dogs a year.
Across Alabama, 14,390 dogs were adopted in 2020 alone. But there are always animals looking for a good home, so if you have the means and interest, consider adoption.
Author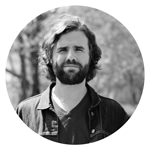 Jeff Parker is an entertainment writer for BetAlabama.com. A writer for film, television and the internet, Jeff is a life long movie buff, with a Masters Degree in Popular Culture. He lives in Halifax, Nova Scotia, where he works full time as documentary filmmaker and producer.